17th Sep 2012, 07:51 AM
Post: #1
Camisado
Token British Administrator


Posts: 299
Joined: 2nd May 2009

PokéDollars: 387円
MyBB Themes
I just figured this fit better here than Announcements, as people are more likely to participate in here!
Hi guys. As you'll be aware, we recently migrated the forum from vBulletin to MyBB for a number of reasons. But you can read about those in the other thread, so I won't go into them. We're here, and now I have the following questions:
What themes did you like on vBulletin, which did you use the most, and which would you not miss?
You can look at them here.
We're obviously running the new version of Sohnano? on here, though as you can see, it's considerably darker than the original. That's cool though, it's nice and easy to read. We also have the default MyBB theme if you want to use it.
Now, as you might guess, I have to remake the themes for this board. It's not hard, but it is tedious, so I'm asking which themes you want most/first and which we can leave behind! And, well, requests I suppose, but I'd love to tackle the existing ones first.
FYI, you can change your forum theme
here in the User CP
. I am also having a go at recreating the Sentret & Furret theme to get used to the style system, but it's only available to admins while it's a horrible mess. :P
Discussion, questions and suggestions encouraged. I'll be back in about eight hours to answer anything!
---
✖
Camisado
✖
The BBS
Host & Admin ✖ @
The_BBS
is on Twitter! ✖
✖ Hosted in the UK by Evohosting ✖ Network home page ✖ Extended personal profile ✖ Tumblr ✖
17th Sep 2012, 07:56 AM
Post: #2
RE: MyBB Themes
I really like the April Fools one, so it would be nice a My BB version of it is available.
---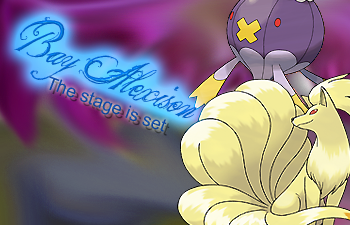 "Now my friends, I think this calls for a toast. We're embarking on something truly great here. Be prepared for what's coming."
[

Avatar

found image at LJ] [

The Black Cat's Stains:

My gallery] [

The Ruin Maniac

: My ASB-Neo Trainer Profile]
[

Nothing, Everything

and

Heart of the Sea (coming soon):

My stories]
17th Sep 2012, 08:39 AM
Post: #3
bobandbill
Global Moderator


Posts: 1,581
Joined: 21st Sep 2009

PokéDollars: 2,529円
RE: MyBB Themes
I used this one so I'm already set, although might try others if they change a bit. I did like the april fools one though. =p

Also can try to help with some theme conversions tomorrow night if I have time.
---
By TwilightBlade of PC. =D
18th Sep 2012, 07:49 PM
Post: #4
An-chan
Senior Member


Posts: 620
Joined: 20th Sep 2009

PokéDollars: 1,100円
RE: MyBB Themes
I could try to dabble on making a lighter version of this theme for those with an aversion to darker themes, since currently the only light theme we have is the default, and the Sentret one isn't as neutral. I figured I'd try to do that before I try my hand at any actual themes, because I imagine it would be easier... But yeah, I can try to help with theme conversions, definitely.

As long as I have my brown-green Sentret theme, though, I'm personally all set.

Edit: it is only now that I realize my avatar/sig theme is completely the opposite color of the forum theme xD
---








-

The Sentret Moderator

-
- Reads, writes and draws -
- The resident fan of Sentret -
- Also in charge of some stuff -

User(s) browsing this thread: 1 Guest(s)