May or may not be part of a lotad
8th Feb 2015, 03:30 AM
Post: #1
Lilypad
Junior Member


Posts: 1
Joined: 7th Feb 2015

PokéDollars: 93円
May or may not be part of a lotad
I'm Lilypad!

Someone's sig on TCoD forums got me over here and I love the magazine now (after reading like only 5 articles I joined, they were hilarious and I knew there would be more (I was right, there were more)) so whoever you are, you got your magazine another member!

Other than that I am writing a novella (not pokemon related) . I write a lot. I want to get started on a fanfic idea I have in my mind right now but until then, guess I can just procrastinate on here!
8th Feb 2015, 06:59 AM
Post: #2
Keldeo
Junior Member


Posts: 2
Joined: 24th Jun 2013

PokéDollars: 14円
RE: May or may not be part of a lotad
Yes, welcome to this site! I haven't been on here since 2013, talk about a long time.
8th Feb 2015, 01:50 PM
Post: #3
bobandbill
Global Moderator


Posts: 1,581
Joined: 21st Sep 2009

PokéDollars: 2,529円
RE: May or may not be part of a lotad
Welcome aboard, Lilypad! (And welcome back, Keldeo!) I have a feeling that may have been my sig, unless someone else here posts on TCoD (I admittedly do so sparingly).

Nice to hear that you like the magazine. =) If you are interested we could always use more contributions too. As for fics, we do have a section for that, even for discussing ideas. Neat that you're working on a novella as well - what is it about?
---
By TwilightBlade of PC. =D
9th Feb 2015, 02:17 AM
Post: #4
RE: May or may not be part of a lotad
Hey, Lilypad! Glad to hear you enjoy the magazine a lot! I'm not sure if you have a Tumblr and/or Twitter, but in those platforms new articles get announced (I'm in charge of that actually, haha)! And writers joining in the forums is always a good thing! :D
---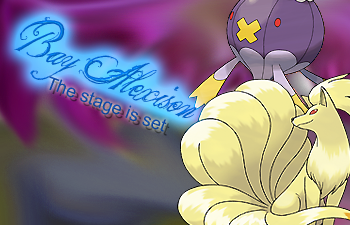 "Now my friends, I think this calls for a toast. We're embarking on something truly great here. Be prepared for what's coming."
[

Avatar

found image at LJ] [

The Black Cat's Stains:

My gallery] [

The Ruin Maniac

: My ASB-Neo Trainer Profile]
[

Nothing, Everything

and

Heart of the Sea (coming soon):

My stories]
User(s) browsing this thread: 1 Guest(s)