Hi I'm Munkachunk and I'm new
22nd Aug 2014, 08:14 PM
Post: #1
Munkachunk
Not an asshat


Posts: 3
Joined: 4th Oct 2011

PokéDollars: 54円
Hi I'm Munkachunk and I'm new

Hello I'm Munkachunk and as it says, I'm new.

I work with Camisado IRL and we have spoke about the BBS on many a quiet afternoon in work, so i thought i'd come along and say hi... HI! ^.^

I mainly play first and second gen, but I have just started X and am looking forward to getting into it. I play other games also, mainly on my 3DS or Wii but from time to time on my PC.

Random Fact to get the ball rolling, I am very bad at spelling, grammar and have been know to attempt to put more commas in a sentence than should be physically possible.

I hope I can be a good addition to the forums... Cheers :)

Also, as you can see my title say i am "Not an Asshat". I'd just like to thank Camisado for ensuring that it is known :D

22nd Aug 2014, 09:42 PM
(This post was last modified: 22nd Aug 2014 09:43 PM by Bay Alexison.)
Post: #2
RE: Hi I'm Munkachunk and I'm new
Hello there! I played all generations, and X is a pretty great game in my opinion!
Quote:Random Fact to get the ball rolling, I am very bad at spelling, grammar and have been know to attempt to put more commas in a sentence than should be physically possible.
Haha, I'm not the greatest with spelling and grammar hence why I have betas look over my fanfics. :P
We're having a posting blitz event and several stuff will be coming out soon, so hope you participate!
Hope you enjoy your stay!
---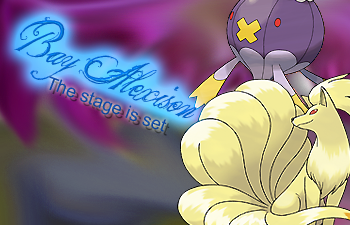 "Now my friends, I think this calls for a toast. We're embarking on something truly great here. Be prepared for what's coming."
[

Avatar

found image at LJ] [

The Black Cat's Stains:

My gallery] [

The Ruin Maniac

: My ASB-Neo Trainer Profile]
[

Nothing, Everything

and

Heart of the Sea (coming soon):

My stories]
23rd Aug 2014, 01:24 AM
Post: #3
Jax
Global Moderator


Posts: 334
Joined: 2nd May 2009

PokéDollars: 686円
RE: Hi I'm Munkachunk and I'm new
Hi there! Welcome to The BBS. :D
(22nd Aug 2014 08:14 PM)

Munkachunk Wrote: Also, as you can see my title say i am "Not an Asshat".
You are clearly the best kind of person. XD
But for reals, awesome to see a new person around! Aww yiss for the early gen love, too. Here's to hoping you enjoy X!
There are totally tons of things you can do to hang out with us, so don't be intimidated by the writers running around. We welcome all kinds of folks, including gamer folk and artsy folk. So make yourself at home~! :D
---
Holmes:

Punch me in the face.


Watson:

Punch you?


Holmes:

Yes! Punch me! In the face! Didn't you hear me?


Watson:

I always hear "punch me in the face" when you're speaking, but it's usually subtext.
-

Sherlock

, "The Scandal in Belgravia"

The girl responsible for this atrocity to mankind. And this one. And these
23rd Aug 2014, 03:54 AM
Post: #4
bobandbill
Global Moderator


Posts: 1,581
Joined: 21st Sep 2009

PokéDollars: 2,529円
RE: Hi I'm Munkachunk and I'm new
Hi, Not an Asshat!

I hope you'll enjoy yourself on the forums. Yay for a fan of the early games! (I loved GSC to death).
---
By TwilightBlade of PC. =D
23rd Aug 2014, 06:14 AM
Post: #5
Slayr231


Grape Sodian #2


Posts: 403
Joined: 16th Apr 2013

PokéDollars: 731円
RE: Hi I'm Munkachunk and I'm new
Welcome aboard!

Oh, I never got a chance to play the older games when they came out. Something to do with violence my parents saw that I'll never understand.

Anyway, we have a posting blitz going right now, so I hope to see you around!
25th Aug 2014, 10:15 AM
Post: #6
Munkachunk
Not an asshat


Posts: 3
Joined: 4th Oct 2011

PokéDollars: 54円
RE: Hi I'm Munkachunk and I'm new
Thank you all for the warm welcome, I will get involved as I can, and will run all my comment's posts and anything else through a spell checker several times before I post :) Going to have a gander around the rest of the forum now while casually playing X :)
25th Aug 2014, 08:16 PM
Post: #7
An-chan
Senior Member


Posts: 620
Joined: 20th Sep 2009

PokéDollars: 1,100円
RE: Hi I'm Munkachunk and I'm new
Hello and welcome! It's always good to see new faces (figurative faces, I guess?), and you've picked a very good time to join, it looks like :D So I hope you enjoy it here! And I hope you like X, also. It's worked pretty well for me so far. It's super great to finally get to see awesome 3D battles that don't require migrating your Pokémon over to Pokémon Stadium, and also to get to interact with them :3

Slayr, I never played the early gens either :< I was super into the anime and the cards and toys and everything, but we had no gameboy and it was too expensive so my parents wouldn't get us one. Diamond was my first game... but luckily there's always remakes, I guess!
---








-

The Sentret Moderator

-
- Reads, writes and draws -
- The resident fan of Sentret -
- Also in charge of some stuff -

9th Sep 2014, 01:37 PM
Post: #8
Munkachunk
Not an asshat


Posts: 3
Joined: 4th Oct 2011

PokéDollars: 54円
RE: Hi I'm Munkachunk and I'm new
Test post please ignore
User(s) browsing this thread: 1 Guest(s)