22nd Aug 2014, 04:35 PM
Post: #1
bobandbill
Global Moderator


Posts: 1,581
Joined: 21st Sep 2009

PokéDollars: 2,529円
Yadon (means slowpoke)
Gotta like Japan and its weird things, like a sudden reggae video about Slowpoke (or as they call it, Yadon). The video includes the intense stare of furious slowpoke, and circles of slowpoke walking around while biting each other's tails. Oh, and it's on the official Japanese Pokemon youtube channel too.





The Japanese Pokemon site also has a page all about slowpoke... and something about the 8/10 being slowpoke day? How odd.

Stuff like this now reminds me about SLOWPOKETAILS and Azelea Town, and other Pokemon Japan have had a liking for (e.g. Croagunk line).

What do you make of this video and slowpoke in general?
---
By TwilightBlade of PC. =D
22nd Aug 2014, 07:08 PM
Post: #2
RE: Yadon (means slowpoke)
I watched the video last night, and gotta say it's sure something. XD I really don't have too much feelings over Slowpoke or the Slowpoke line, but I enjoy the Slowpoke episode from the anime that aired long ago.
---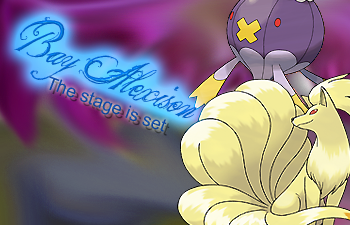 "Now my friends, I think this calls for a toast. We're embarking on something truly great here. Be prepared for what's coming."
[

Avatar

found image at LJ] [

The Black Cat's Stains:

My gallery] [

The Ruin Maniac

: My ASB-Neo Trainer Profile]
[

Nothing, Everything

and

Heart of the Sea (coming soon):

My stories]
User(s) browsing this thread: 1 Guest(s)