Robin Williams Dies, age 63
12th Aug 2014, 03:44 AM
Post: #1
bobandbill
Global Moderator


Posts: 1,581
Joined: 21st Sep 2009

PokéDollars: 2,529円
Robin Williams Dies, age 63
Quote:The comedian and actor Robin Williams has died at 63, according to police in Marin County, Calif.

A statement from the assistant chief deputy coroner of Marin County announced on Monday that the Coroner Divisions of the Sheriff's Office "suspects the death to be a suicide due to asphyxia, but a comprehensive investigation must be completed before a final determination is made."

His publicist confirmed the news.

"Robin Williams passed away this morning. He has been battling severe depression of late," read an official statement. "This is a tragic and sudden loss. The family respectfully asks for their privacy as they grieve during this very difficult time."

His wife, Susan Schneider, released a statement saying she was "utterly heartbroken."

"This morning I lost my husband and my best friend, while the world lost one of its most beloved artists and beautiful human beings," she said in the statement. "On behalf of Robin's family, we are asking for privacy during our time of profound grief. As he is remembered, it is our hope that the focus will not be on Robin's death, but on the countless moments of joy and laughter he gave to millions."
Source
Big loss imo. A heck of an entertainer, not just in movies but also as a heck of a great stand-up comedian (he just seemed to spew out jokes). Certainly one of the memorable actors and voices from my childhood.
RIP, Robin.
---
By TwilightBlade of PC. =D
12th Aug 2014, 06:42 AM
Post: #2
RE: Robin Williams Dies, age 63
Yeah when I first heard of his death a few hours ago I was shocked about it. D: I enjoyed a lot of the movies he starred in. I actually haven't seen Good Will Hunting or Dead Poets Society (except maybe a few scenes here and there on TV? ), so I should check those out eventually.
---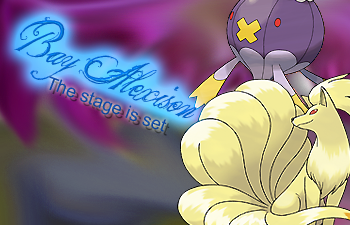 "Now my friends, I think this calls for a toast. We're embarking on something truly great here. Be prepared for what's coming."
[

Avatar

found image at LJ] [

The Black Cat's Stains:

My gallery] [

The Ruin Maniac

: My ASB-Neo Trainer Profile]
[

Nothing, Everything

and

Heart of the Sea (coming soon):

My stories]
12th Aug 2014, 02:53 PM
Post: #3
bobandbill
Global Moderator


Posts: 1,581
Joined: 21st Sep 2009

PokéDollars: 2,529円
RE: Robin Williams Dies, age 63
I haven't seen the latter (or maybe only seen parts of Dead Poet's Society too long ago to remember much). Good Will Hunting imo is a great film.

*rolls dice*
---
By TwilightBlade of PC. =D
User(s) browsing this thread: 1 Guest(s)