Are you a fan of Pokemon ? Do you want to write a feature from the games, an analysis on certain themes from the anime, or a mock interview with a character? Then the
Wynaut? Magazine
is the perfect place for you!
Not sure how to contribute?
Here's a short guideline on the article writing process
. Basically you post your idea in the Wynaut Magazine Workshop section of the BBS Forums, some people will come to approve and offer suggestions on your idea, you start a draft, and the article gets editing suggestions from others before finally being published.
Once you contribute (planning/editing/writing) to five separate published articles, you get a
Wynaut? Contributor Rank!
You need to have written a good amount of an article or constructive critique and then PM an admin so they can check if you met the requirements! With that usergroup you get a purple username and more starts in your posbit.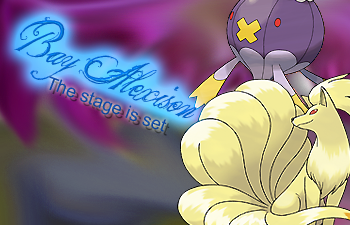 "Now my friends, I think this calls for a toast. We're embarking on something truly great here. Be prepared for what's coming."
[

Avatar

found image at LJ] [

The Black Cat's Stains:

My gallery] [

The Ruin Maniac

: My ASB-Neo Trainer Profile]
[

Nothing, Everything

and

Heart of the Sea (coming soon):

My stories]