1st Jul 2014, 09:29 PM
Post: #1
Err... hi?
Hello there! My name is Dramatic Melody, but most people in SppF call(ed) me DM. I saw this both on bobandbill's signature and on Tumblr, so I thought, might as well. XD

Nothing else really interesting about me except that I do want to contribute to the magazine someday, when I'm less busy/lazy/out of ideas. And that I like Mudkip. Notice the lack of misspelled words and unnecessary suffixes there. =))
2nd Jul 2014, 12:57 AM
Post: #2
bobandbill
Global Moderator


Posts: 1,581
Joined: 21st Sep 2009

PokéDollars: 2,529円
RE: Err... hi?
Welcome, DM! Good to see you here. Nice to hear that you are interested in contributing to the magazine, as it could use some more activity.
---
By TwilightBlade of PC. =D
2nd Jul 2014, 05:04 AM
Post: #3
RE: Err... hi?
Hey, Dramatic Melody! Great that you're here. Looking forward to your contribution to the magazine when you get the chance!
---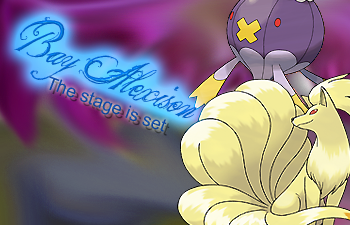 "Now my friends, I think this calls for a toast. We're embarking on something truly great here. Be prepared for what's coming."
[

Avatar

found image at LJ] [

The Black Cat's Stains:

My gallery] [

The Ruin Maniac

: My ASB-Neo Trainer Profile]
[

Nothing, Everything

and

Heart of the Sea (coming soon):

My stories]
4th Jul 2014, 07:17 AM
Post: #4
Slayr231


Grape Sodian #2


Posts: 403
Joined: 16th Apr 2013

PokéDollars: 731円
RE: Err... hi?
Welcome aboard! I hope to see you around a bit. It's always good to see a new face!
7th Jul 2014, 09:40 PM
Post: #5
An-chan
Senior Member


Posts: 620
Joined: 20th Sep 2009

PokéDollars: 1,100円
RE: Err... hi?
Hello and welcome! "DM" makes me think of D&D, but that is not at all a bad thing. Yay for magazine contributions, and yay for Mudkips! I hope you like it here and we see a lot more of you around :3
---








-

The Sentret Moderator

-
- Reads, writes and draws -
- The resident fan of Sentret -
- Also in charge of some stuff -

User(s) browsing this thread: 1 Guest(s)