2nd Nov 2014, 06:03 AM (This post was last modified: 2nd Nov 2014, 08:06 PM by Bay Alexison.)
I've been playing the demo version of ORAS and enjoyed it so far. The "find a child/Pokemon" missions are a bit eh and makes the demo session end really fast while the trainer and elder battles are easy but fun. Want to try to unlock the two secret missions now.

Speaking of Ace Attorney and Dragon Age, plan to get the Ace Attorney Trilogy and I got Dragon Age: Origins after EA's site Origin (confusing~) has the first DA game for free. I haven't gotten started on Origins yet, but hopefully I'll try it out soon as I'm curious if my PC game controller will work on the PC version of DA, haha.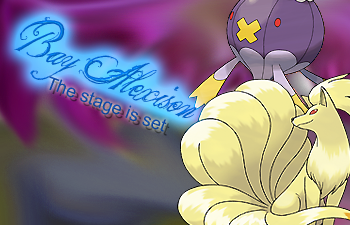 "Now my friends, I think this calls for a toast. We're embarking on something truly great here. Be prepared for what's coming."
[

Avatar

found image at LJ] [

The Black Cat's Stains:

My gallery] [

The Ruin Maniac

: My ASB-Neo Trainer Profile]
[

Nothing, Everything

and

Heart of the Sea (coming soon):

My stories]