The title lies. I am not wild in the slightest, but, I am here. So, I guess that much is true.

I write, that is pretty much the extent of my abilities. Hope you all enjoy.

Knightfall signing off...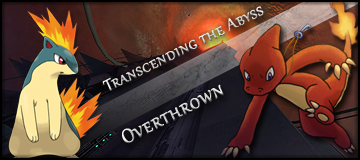 Transcending the Abyss
~~
PMD: Overthrown
An Abyss, a Kingdom, a Prophecy, a Revolution, and Insanity.