http://e3.nintendo.com/videos/#/super-smash-bros
http://www.smashbros.com
Probably one of the most anticipated games for each gen. So it's nice to finally see info about it! Are you planning to get either of the Wii U/3DS versions? (Or both?)
There'll be the daily weekday info given out as before it seems, and it's scheduled to come out in 2014 (although don't be too surprised if it gets delayed until 2015...remember Brawl?)
We already know some new characters as well (you can see a video about each of them in the first link, and images in the second):
- Animal Crossing Villager
-
Megaman
. This is a huge one for a lot of people, especially as he's a cult video game character. And Dr Wily music is in the game! =D
- Wii Fit Trainer. Wait, what?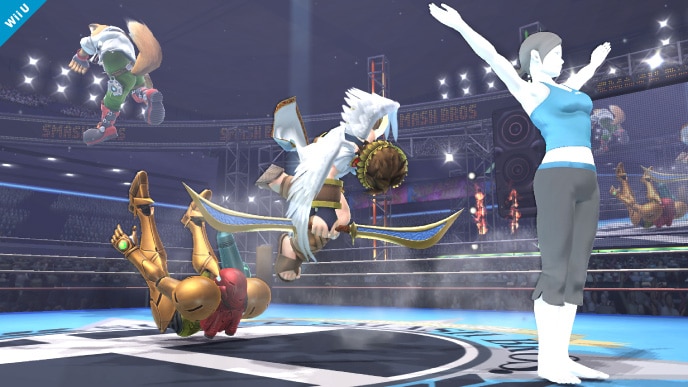 I don't think anyone saw her coming. Hurrah for surprises?
By TwilightBlade of PC. =D